TEDDY ANGELS
One of a kind memory bears
handcrafted from your loved ones clothing.
Each memory bear is made special, using memorable logos, buttons, and insignia whenever possible, to personalize them. The bears hold lots of love and cherished memories of your deceased loved ones.
Your handcrafted memory bear will be cherished for years to come. Please send at least two items of your deceased loved ones' clothing. Teddy's have been handcrafted using favorite cotton shirts, dresses, a beach towel, T-shirts, sweaters, denim jeans, flannel pajamas, sweat shirts. sports apparel, wedding apparel etc.
Articles of clothing do not have to be the same fabric or texture, color coordinated clothing will enhance the appearance of the finished bear. Bears are approximately 22" from head to toe.
PLACE YOUR ORDER NOW!
605-940-7807
This special memory bear was made using the only three items of clothing a daughter had from her deceased mother and father. The colors of red do not match but when I heard the 'life story' we both realized the mismatched colors do not matter...Both of her parents were in the same nursing home, and the bright red sweater was worn by the wife, so her husband (who's eye sight was failing), could always find her!
This memory bear was made using a Grandpas actual engineer overhauls and his boxer shorts!
These memory bears were made using a grandfathers' Korean War Uniform. The grandmother gave each of her grandson's a teddy bear!
Crown Royal Bears made from
special edition Crown Royal bags!
< Very colorful memory teddy bears!
One of a Kind Memory Bear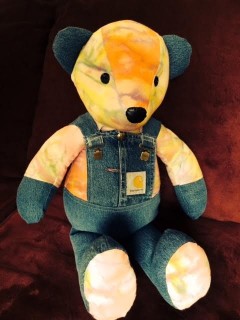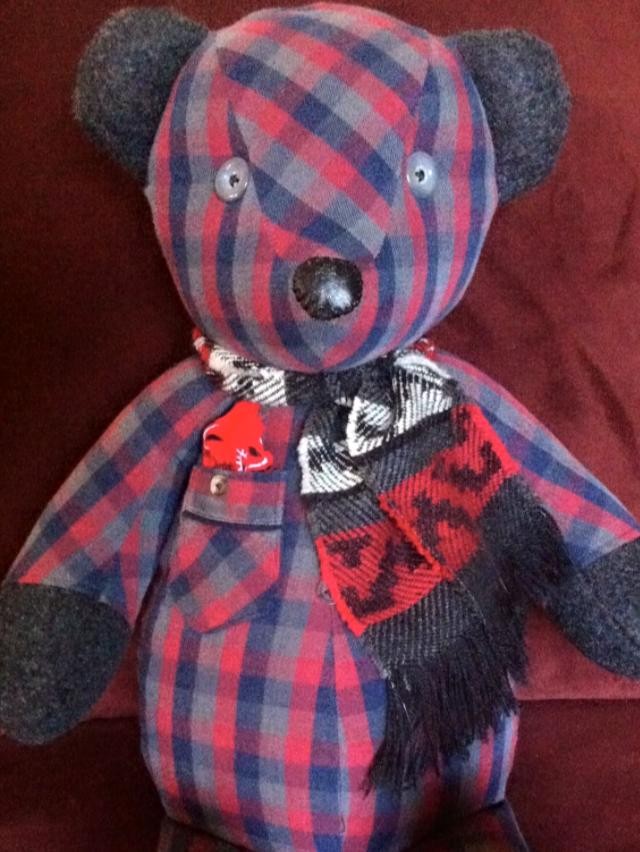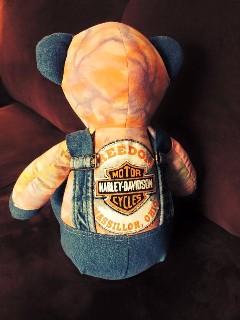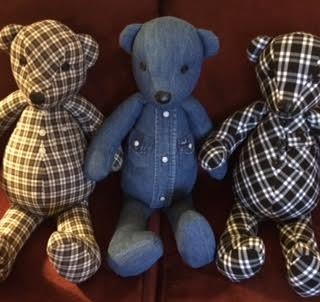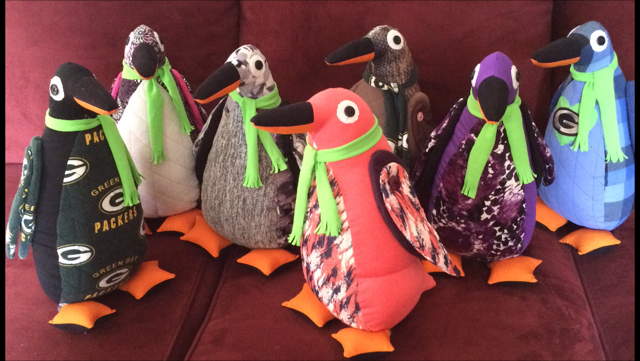 OTHER ANIMALS ALSO AVAILABLE UPON REQUEST.